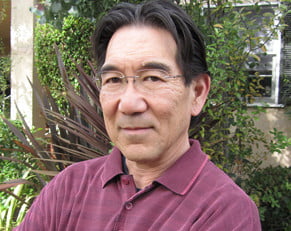 With diverse training, Bill holds a law degree, a Master of Science degree in biology, and a Master of Arts degree in psychology. Prior to becoming a licensed marriage and family therapist, he pursued several different careers ranging from ecological research to environmental chemistry.
Individual, Marriage and Family Therapist
A former adjunct faculty member of Phillips Graduate Institute, Bill's teaching interests included Introductory Research and Professional Project mentoring. His goal is to combine a diverse academic and life experience background with training in the social sciences to offer clients a unique clinical experience integrating science, addiction recovery and psychotherapy.
"I believe people who seek therapy are often stuck in a personal narrative that is viewed through a particular 'lens.' I invite clients to gaze back at the mirror I hold up for them in ways that allow them to view things from a different perspective, through a 'different pair of glasses.' I would be honored to accompany those who would travel this road of honest reflection and compassionate self-evaluation. Whether the issue is addiction, relationships, anxiety, depression or life crisis, I believe the client can uncover meaningful and empowering solutions to deal with life on life's terms."
Bill also has an interest in helping those with addiction. Working with recovering addicts and alcoholics in a 12-step capacity for over 30 years, Bill has treated clients and their families as an MFT intern in a residential treatment facility and in private practice for several years before bringing his practice to the South Bay.